New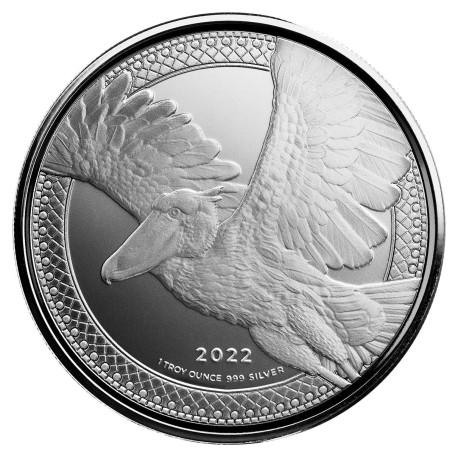 View larger
1 oz silver SHOEBILL STORK 2022 bu 1000 CFA
00170
New
2022 Shoebill Stork
Issued by the Democratic Republic of Congo
PRE-SALE - Entire order will only ship upon the arrival of all coins.
Warning: Last items in stock!
EXPECTED AVAILABILITY DATE (M- D-Y ) :
More info
The Shoebill Stork, also known as the "King Whalehead" or "Shoe-billed Heron," is a fascinating bird that inhabits the swamps and marshes of Central Africa. With its prehistoric appearance and formidable beak, the Shoebill Stork is often regarded as one of the most iconic and enigmatic birds of the African continent. Standing at over four feet tall and weighing up to 14 pounds, these majestic creatures are characterized by their distinctively massive bill, which is shaped like a shoe and can grow up to nine inches in length.